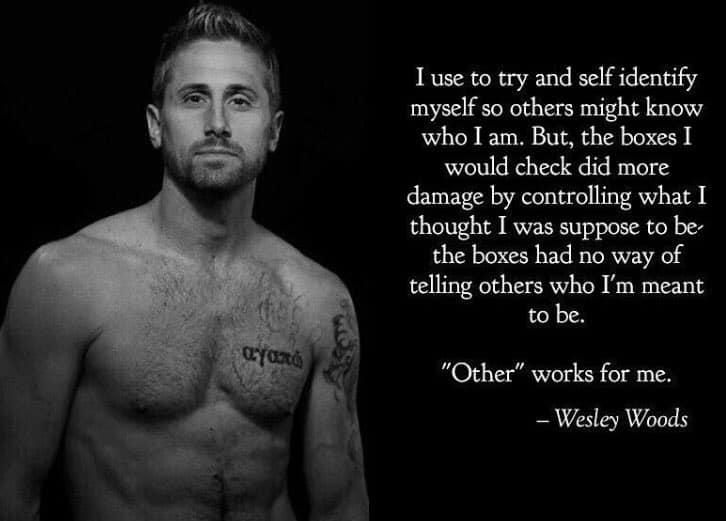 As you may have guessed, form the start of Wesley's career we have been huge fans. Just over a year ago we sat down and talked to this relative newcomer about his career to that point. We were lucky enough to catch up with Wesley and talk some more about everything Porn and get an update on how things are going. Ladies and Gents – Mr Wesley Woods. 
So lets start of with the usual plesantries How have you been? (and dont say tired of being on your back) lol
Phenomenal! The past year has been and will be like any other year- ups, downs, curves, potholes, speed bumps and occasionally the perfect road for riding- pun intended. It's all about perspective and I've spent the past year diving more into my purpose of why I'm here through spirituality.
How come you changed from Wesley to Shane and then went back to wesley? Where's Shane? (We loved SHANE but found it hard to tag you in posts)
I spent some time thinking- Why is that the case, that performers do not perform under their real name? Is it because our society sex shames? Is it because there is shame in the industry?
And what's in a name- everything. Language defines us.
The most practical reason for the porn name- to hide ones identity. A porn name is a markering gimmick, but it's also about hiding. I have nothing to hide, nothing to loose. I also believe identity is tied to self love and for me, self love is being courageous and authentic- on and off set. I wanted to be more vulnerable and really allow others in- allow them to experience what I am experiencing during this exciting time of my life, me, Shane. It was a lost concept on some and some thought I was "retiring" and some thought because of branding myself as Wesley it was best to remain that way- so, Wesley it is!… for now.
You catalogue of work seems to be expanding, have you been surprised about the amount of work offers that have come your way, and what is your secret?
I am thrilled any and every time I get an email or call asking me to be part of a project- in front of the cameras, behind the scenes, on a box shaking my butt or on stage self deprecating myself in hopes of making others laugh. I throughly enjoy working and creating and living. I truly believe people are starved for authenticity and genuine people- I just try to remain in my lane, stay true to who I am and listen to my gut hoping the calls/emails keep coming!
Have you ever turned down any offers?
Yes. Scheduling conflicts, personal reasons- it does happen.
Has there been anyone that you have a done a scene with that you just didn't find attractive?
There are models that aren't physically and mentally my type in the industry and I'm certain there are some who feel that way toward me, but we are paid to perform- all the performers know that and are able to step up and get the job done. I would never name names, it sets the tone others aren't allowed to find them attractive- and, everyone has a taste!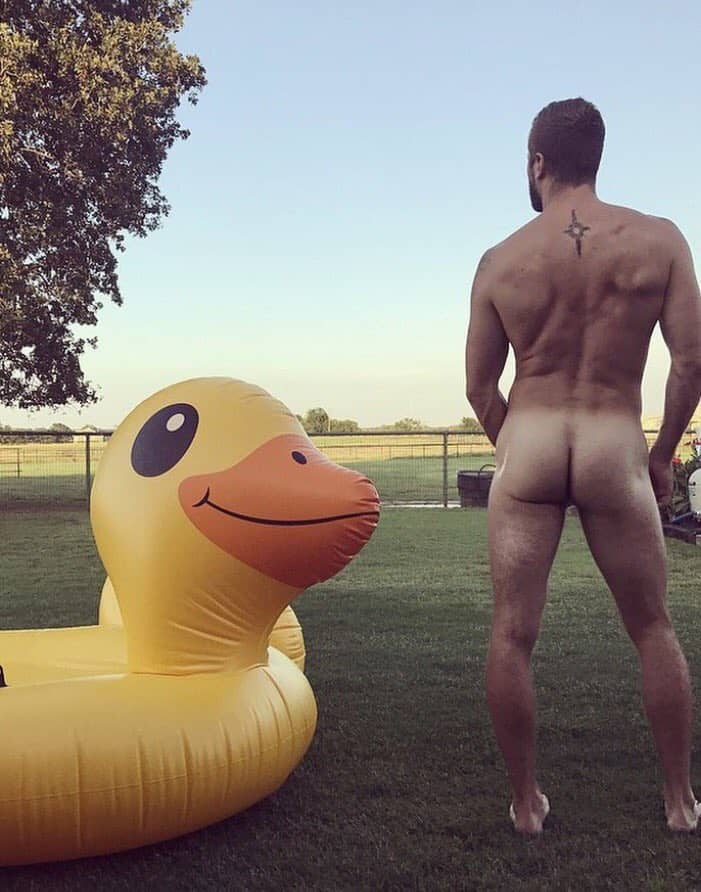 Have you ever met anyone in the industry and thought that they would be great and instead they were a real douche? and Vice Versa?
Oh- totally! My favorite is when you meet a performer and you're blown away by what their goals are in life/what their working toward! You become cheerleaders for each other and genuinely respect the work that is involved. In a world that can sometimes feel like a high school cafeteria, "where do I sit," kind of moment I gravitate toward those people.
Do People treat you differently now that you are established in the business, compared to how your were treated when you were a newbie?
I've never been treated differently because of my tenure- I'm in this industry without an agent, without an exclusive contract, I try to show up to each and every set ready and willing to do what is asked of me- that's how you gain the trust and love from people. Keep it cute, or put it on mute!
What has been your FAVOURITE scene to do so far on your journey, and why?
God, it's so difficult for me to answer this question- there are MANY that I hold close because of the experience I've gained from a production standpoint. There's no way I could single one out.
Have you ever watched your own scenes and found them to be a turn on?
I watch the previews of my scenes, fascinated with how the final product looks. I never watch a scene in its entirety- would you go back through and watch a video of you sitting at your desk at work?..
Have you ever looked at a dick and thing "How the fuck am I gonna ride that"?
No. That's the one thing I never understood about the movie, "The Sweetest Thing" the moment they sing- "You're too big to fit in here, too big to fit in here, too big to fit in here!"
Back in May you announced that you would be writing your own porno – how is that coming along and how will it differentiate from the PORN movies that are currently being produced?
I honestly made that post as a joke- I had no idea it would be received so well. However, I'd love to sit down and write a script if a studio would be willing to produce it!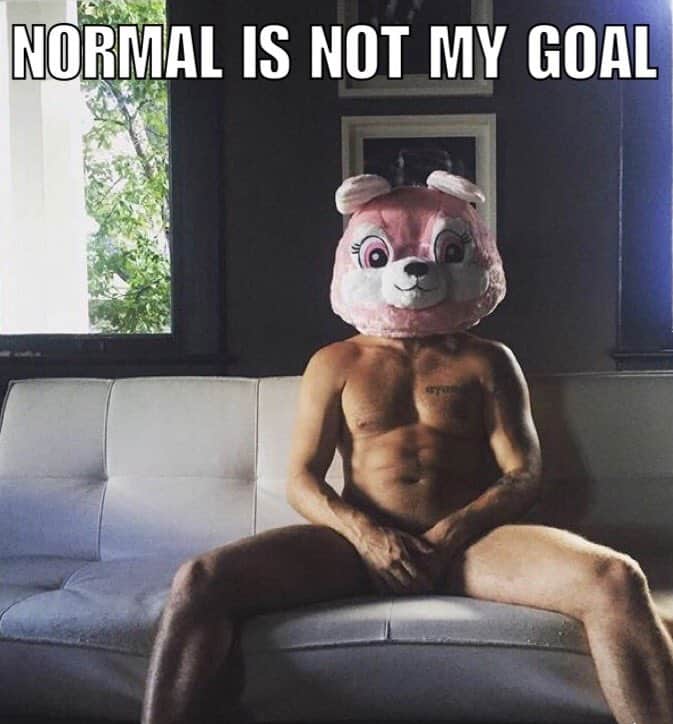 You have the reputation of being the nice guy of PORN, is that something that you are proud of and is there any dirt that you wanna get off your chest, just incase in future it will be slung without your control!?
If that's what I'm know for, I'll take it..(And, have)! I've had moments in my life where I've been the nice guy and the asshole, I'm really focusing more of my attention on spreading love, legs, asses
April you mentioned that you had marked 5 months of sobriety, are you still off it? If so then what made you decide that enough was enough and how has it affected your lifestyle?
I am living my life without alcohol and for once in my life nothing is chaotic. I'm not longer apologizing the next morning, no hangovers and no weird moments of waking up confused on where I am- I'm present every day and I love it! A year ago I made a horrible decision while visiting my family in Dallas and was booked on two assault charges- It prompted me to really look at the road I was walking down. This wasn't my first encounter with the law, or jail because of alcohol, but idefinitely the last. Some of us it takes time learning our lessons, some of us never get that opportunity and I'm fortunate enough to say that I've walked away from the one thing that has held me back for so many years.
Your Live Video sessions with Silvia Sage are hilarious! How did you meet her and how did the relationship blossom, is she your best friend? It looks like you have a riot and hit off each other really well?
Oh Miss Silvia Saige! Silvia and I met at a stand-up comedy open mic in Las Vegas- she thought I was hot, then a purse fell out my mouth and she thought I was funny. We moved-in together shortly after we met and lived a life full of comedy and porn (she's the one who told me I should get into the porn industry). We are more like family than friends, we hate each other like brother and sister and love each other like brother and sister. The two of us, together, really is a unique dynamic- her a straight female pornstar comedian and me the opposite! Don't be surprised when we show up on your TV screen, wink-wink!
Have you made some REAL friends in the industry, after you have fucked on scene have you ever hooked up after?
I do have some friends in the industry- there's a lot of guys I enjoy seeing and catching up with when the opportunity allows!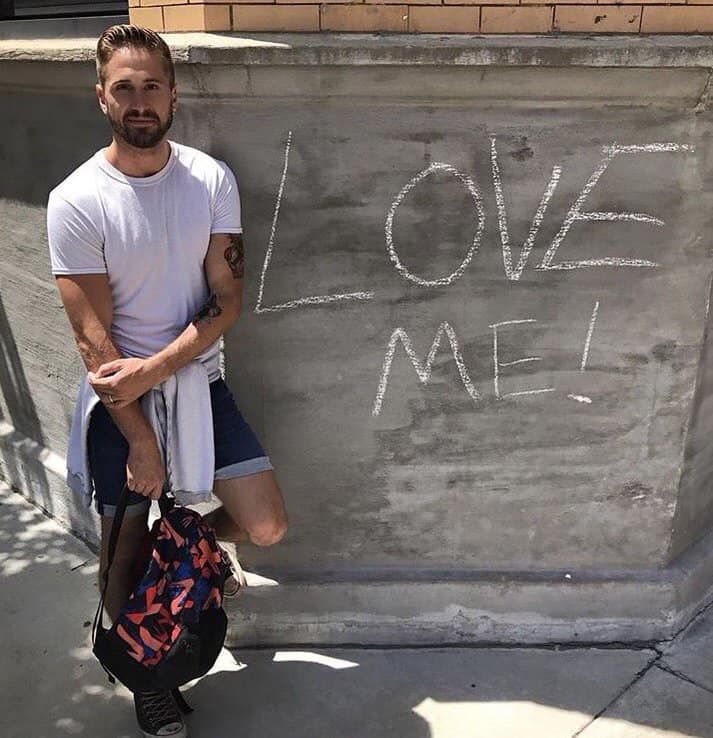 Do you have time for personal relationships aka LOVE connections, if you do then how do they feel about your on screen work? Has there ever been an issue with it, and if so how did you deal with it?
I'm currently in a serious relationship- engaged as of December. Like any other issue that may arise in a relationship, you communicate- from a place of love. We discuss our feelings openly with each other- trusting the other with our vulnerability and allow one another to feel heard when voicing our opinions. I've never wanted a "normal" relationship, "normal" kind of guy and I'm lucky to have found my weirdo. I'm very happy.
Last time we spoke, we talked a little about Trump, and now He's Commander in Chief. How do you think that he is doing? What message would you have to him. He didn't acknowledge Pride month in the USA, what unspoken message do you think that sends out?
I can't even go into detail with how absurd 45 is and has become. It is completely disturbing what's unfolding before our very eyes. Buckle up, resist and LOVE.
How does it feel to be an award winning "ASS EATER" – aka Grabby Win?
Fulfilling! Although, I'm much prouder of the award given to me by Grabby's naming me Performer Of The Year alongside Jack Hunter. I posted a video on my Facebook and if you watch it, you'll get a glimpse of how much it meant to me.
You made quite an impact with your Grabby's speech, what fuelled you to take a stand?
I'm glad you brought this up- I'm assuming you are referring to my speech when presenting the award for Best Blog- "This next award is for those who have made a living off our HARD cocks .. GAPEY holes.. and jail sentences. It's important to point out that winning this award doesn't STRAIGHTUP guarantee a nomination for next year. In fact, you may win this year, not get nominated next and decide to STRAIGHTUP create your own award show the following- (and, if I'm being STRAIGHTUP, no one will give a shit).
How were the reactions?
What I said was funny, creative and taking a stab at a site that stabs so many others. I was approached at an after party for the remarks I made in an aggressive manner where I stood my ground, apologized if it had truly offended anyone and also called out the fact that if you can't take it, don't dish it. In all actuality, I called across the room after I overheard the individual talking to ChiChi LaRue, who was defending what I said by restating- it was a joke. The site has obviously found a way to drive traffic and money, but my ethics disagree with mean money. I'm thrilled they put on a show honoring performers in the industry and hope they continue to celebrate the industry.
How do you interact with your fans on social media?
What is a troll?! I try to responding to as many people as possible, keep it light and fun- that's why we are all in social media anyway, to disconnect from the crazy that is our world.
When you see that fellow actors are kicking off and making public their feuds for everyone to see, what is your take on it?
Sit back with popcorn and read.. I try not to involve myself unless I feel it is calling attention to something I do not agree with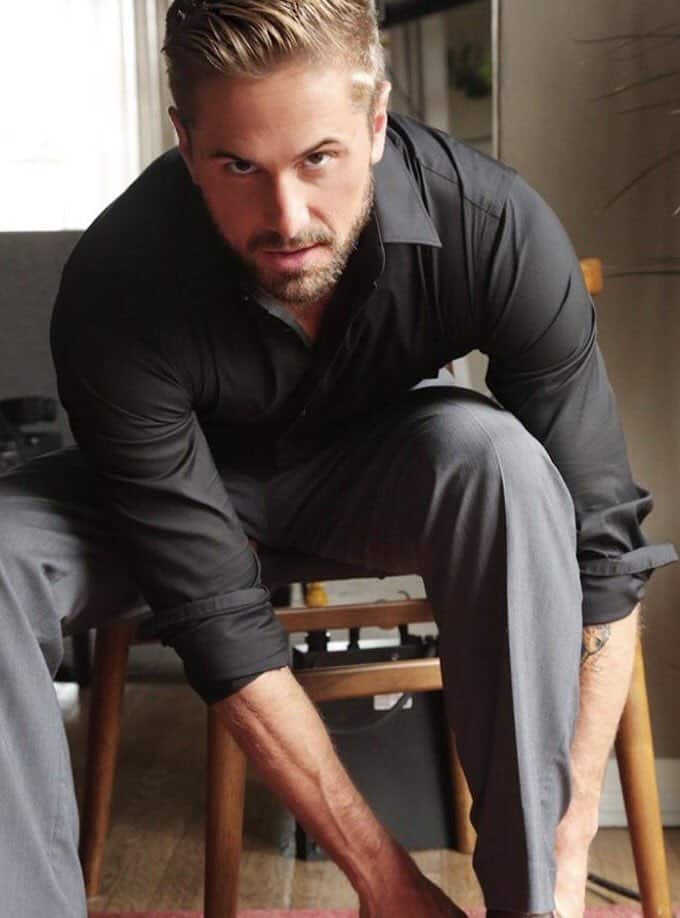 It looks like you enjoy doing your radio gigs and the comedy gigs are a real hit. Is that still you life goal?
In the words of Shangela from RuPauls Drag Race, "Baby! I'm an entertainer!" I couldn't say it better myself- I love a spotlight and enjoy radio, stage, filming, writing- you name it and I wanna do it or try it!
When you talk about your Porn career in the act, how do the straight men react? Have you ever had one of them come up after the show and confess to wanting to bang you? Or that they have secretly watch your movies?
All people handle me talking about porn differently- some love it, others hate it. I'm just trying to show people be a slut isn't as bad as it may seem- "come with me and you'll see, a world full of pure imagination! Living there, you'll be free, If you truly wish to be!"
Can we look forward to you being a long term porn star, or do you have an end date in mind? Or do you think that you are gonna be one of the legends that we can enjoy for a long time to come?
I sure hope I have a few more years left in the industry! I've said it once and I'll say it again- I'll perform as long as you'll have me!
Whats Next on the cards?
Tons of fun exciting products on the horizon!! Please, follow me on FB, IG or Twitter to stay up to date on all things Wesley!
Thanks for taking the time to speak with us and we look forward to seeing your many adventures to come! x