French Twinks - US Road Dick Part 1 Enzo Lemercier meets Luke Allen
So FrenchTwinks.com decided to take their twinks on an adventure on a lifetime, over in the USA. This was the perfect opportunity for a "US Road Dick".French Twinks Paul Delay, Enzo Lemercier, Chris Loan and Doryann Marguet start off their naughty adventures taking the famous Route 66 (Should be called 69 for these guys). They travel by open top vehicle from LA to Las Vegas but things do not go as planned. 
The vehicle breaks down, they all have a bust up and so much more. Lucky for Enzo Lemercier finds Luke Allen along the way and they hit it off in more ways than one. They cannot wait to get each other into bed and fuck the night away. Well if this is just the start of their adventure we cannot wait to see what part 2 brings! Join FrenchTwinks.com now and start your own naughty adventure!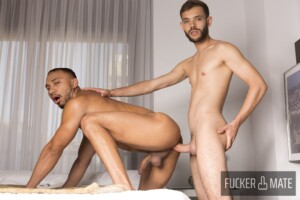 FuckerMate – Morning Lust with Tommy Dreams and Dani Brown Fuckermate's Columbian stud muffin Dani Brown has just woken up. Dani cannot stop thinking about his master fuck with Tommy Dreams. Lucky for us we are invited inside his head, and go back to the time when the duo hooked up. Tommy appears fully exposed
Read More »