Lucas Kazan – Postcards from America with Ettore Tosi & Casey Everett
Continuing their 20 years in producing the hottest gay porn Lucas Kazan, bring you the second instalment of "Postcards of America".  Ettore Tosi wants Casey Everett as he is the typical all american boy. We say excellent choice. The scene opens with Ettore half naked on his Las Vegas room bed, texting with Casey. When Casey arrives at the hotel room, they waste no time in getting naked and throwing themselves on the huge bed.
They start off with some deep passionate kissing with lots a naked body contact. Casey lays on top of Ettore in a deep embrace, having his ass gently fondled. The passion is heighteneed as they position themselves for a hot 69 session. Casey devours his lover's dick while his lover devours his ass, with his tongue. A long oral session follows, so good we can almost taste it! Now the time has come for some deep hard fucking. Casey mounts Ettore's monster cock and rides it, enjoying every trust that is given to him. Ettore turns Casey on his side and plows him even deeper, you can see that both are having the time of their lives. Lots more fucking follows and ultimately leads into a cum fest finale. Lucas Kazan know how to bring the best, and long may they continue (and keep sending the postcards).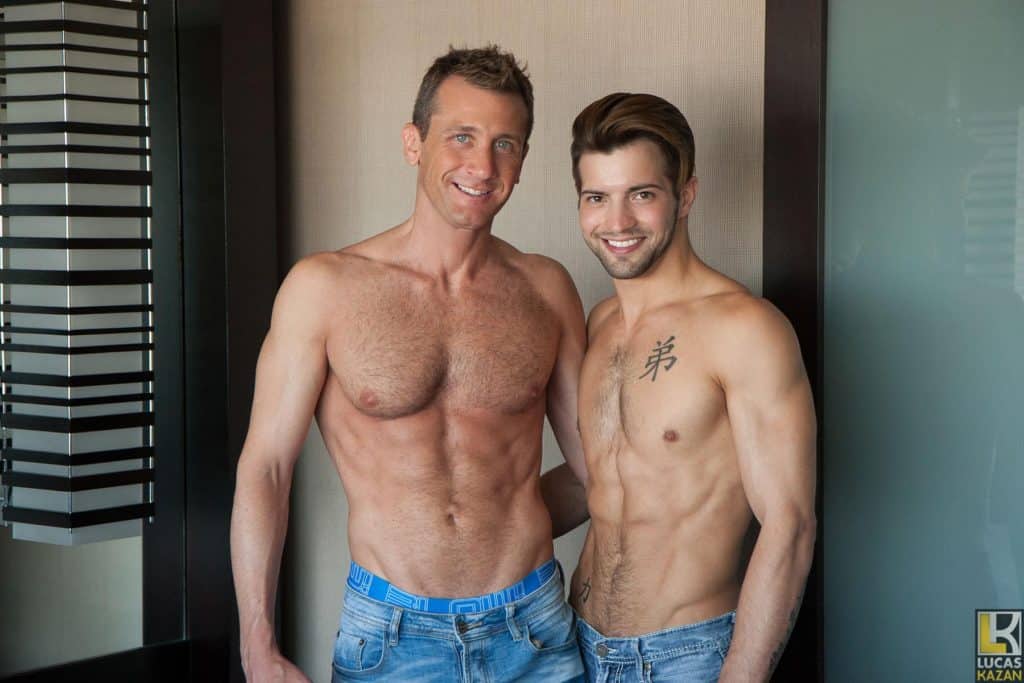 Click Here to Join LucasKazan.com
See Trailer and Photo Set of Ettore Tosi & Casey Everett