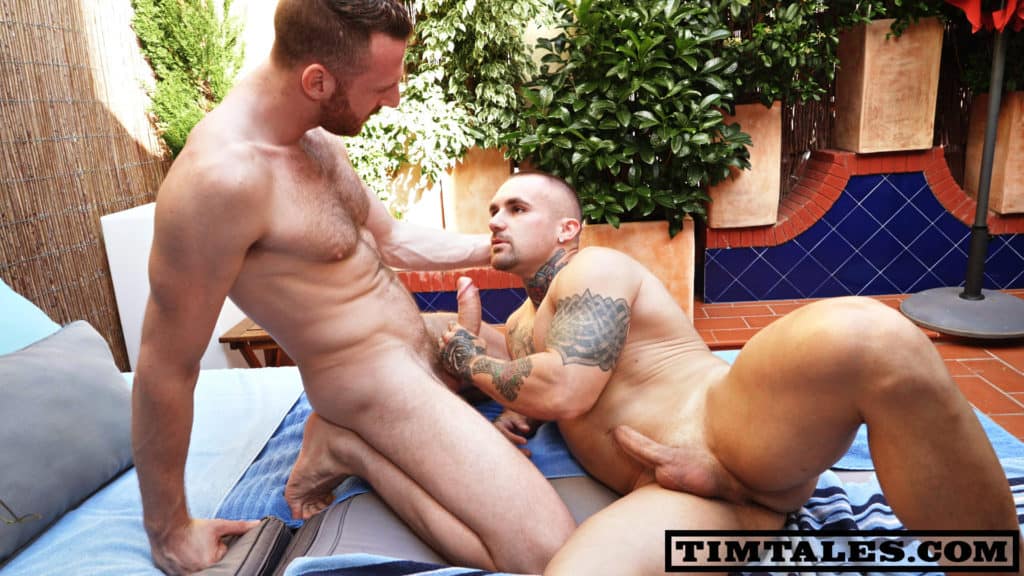 Tim is testing a new ride today. We're welcoming newcomer and Timtales Exclusive Carlo Fiero.
Originally from Barcelona, Carlo got this rough look but truly is a sweetheart. With such beautiful face on this beefy body, you just wanna cuddle him (or fuck him for hours). Strong arms, big legs, bigger ass… Carlo took Tim's massive cock with delight in his first ever scene on our site.
Bienvenido a Timtales, Carlo!