Camp Cockyboys 2020 - Blake Mitchell & Levi Karter
So as we all know, 2020 has been quite the year. Cockyboys is back with Camp 2020. Not only do we get an excellent start to the summer, but we get Blake Mitchell in his debut with Levi Karter. The guys both take some time out to think about all the previous Camps, and about all the fun that has been had over the years. 
After frolicking in the pool Levi sees Blake getting hard and in no time gets his trunks off so he can suck and deep-throat Blake's big uncut dick. Blake soon moves from the edge of the pool and lies back in the lounge chair where Levi's spot-on focused blowjob brings him right to the edge. However, Blake stops him so he can give Levi equally pleasurable sucking.It's all so good they just have to fuck.
Levi takes Blake to the more secluded & intimate porch where he resumes deep-sucking him. This time though Blake's hands wander to probe Levi's ass and in time Blake has him bent over to eat out his smooth hole and finger it. That's all Levi needs to move on up and ride Blake's cock, expertly riding him every which way and intuitively knowing which position is right for both of them.
Blake knows his stuff too and picks up limber Levi and puts him on his back to plow him hard and deftly manhandles him to his liking. Still in control Blake passionately fucks Levi from the side, each thrust hitting the target until he makes Levi shoot a high-flying rocket of cum over himself. This pushes Blake over the edge and he give Levi an open mouth facial…and gets sucked dry.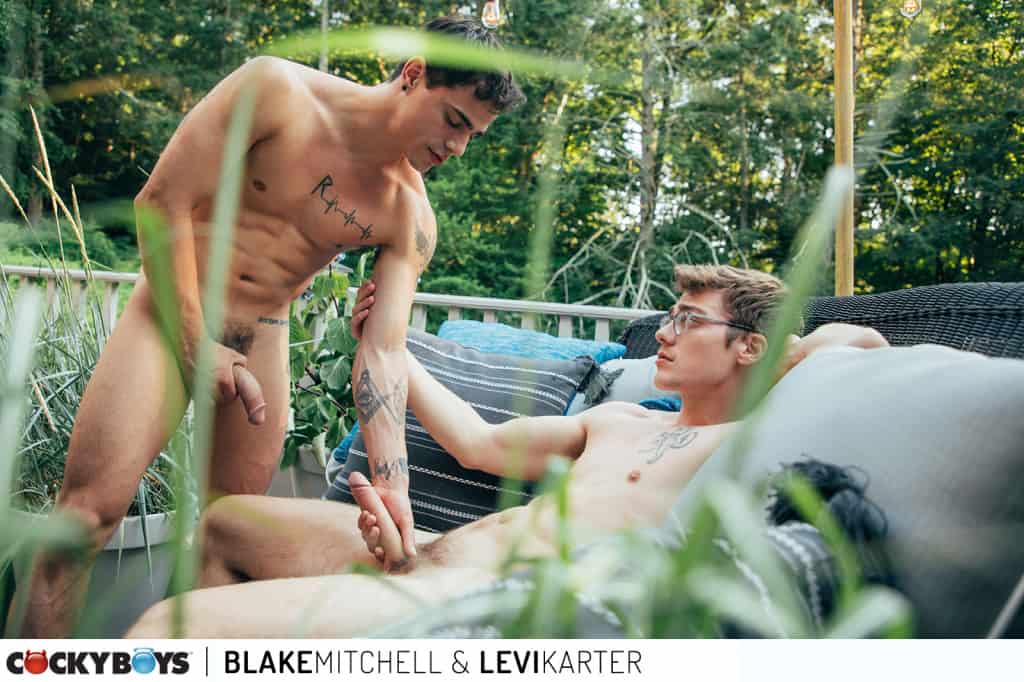 Levi Karter & Blake Mitchell enjoy Camp CockyBoys 2020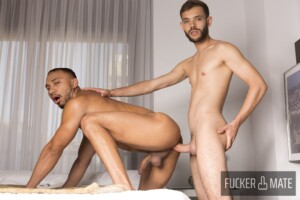 FuckerMate – Morning Lust with Tommy Dreams and Dani Brown Fuckermate's Columbian stud muffin Dani Brown has just woken up. Dani cannot stop thinking about his master fuck with Tommy Dreams. Lucky for us we are invited inside his head, and go back to the time when the duo hooked up. Tommy appears fully exposed
Read More »