French Twinks - Little Secrets Between Twinks Bareback. Starring Lucas Bouvier, Arthur Dulac and Mathis Weber
The French Twinks are again encouraging people to be naughty. This is being written as the world is in lockdown due to the deadly coronavirus. So as long as you can be naughty while self-isolating, we welcome a little bit of debauchery. Anyways back to the antics of Lucas Bouvier & Arthur Dulac. They are close friends at college and have decided to skip lessons to come home early. However the  instead of having some private study time, they have both decided on doing some biology practical, sexual biology on one another. Usually, this would not be an issue, however the sweet and innocent Lucas shares a flat, with his boyfriend. As Arthur is practicing his blowjob technique on Lucas's thick dick, they hear boyfriend (aka Mathis Weber) opening the front door. 
There is no time for Arthur to get dressed, jump out of the window or hide behind curtains. He does what many an extra-marital bits of stuff have done before him, he hides under the bed. As Mr. Dulac rolls under the filth emporium, Lucas quickly adorns his clothing and quickly jumps into a position of "busy studying" and butter wouldn't melt (thank god he had his book to hand). Mathis makes his entrance into the filth emporium and is concerned that his lover looks a little off. Lucas explains that he is just reading for homework and that he is feeling a little under the weather. Trying to show that he loves his boyfriend, Mathis gives him and kiss. This, in turn, transpires into something a little more intimate. This under other circumstances would be bliss, but there is one little issue. A naked twink in under the bed. 
What happens next…
The lovers soon progress from kissing to sucking. Nothing is better than cheering up a disheartened boyfriend than a blowjob. Mathis delights on sucking Lucas' cock and making him moan, this home remedy is obviously working. Now instead of a hearty meal of soup and baguettes, Mattis goes a step further and offers up his ass to eat. Lucas devours his lover's tight hole, getting his tongue nice and deep. The fuck hole is nice and moist, perfect for dick. Let the raw fucking commence. Mr.Bouvier shoves his rock hard cock deep inside Mathis's willing hole. As they take a position at the side of the bed, Arthur is in prime position to see all the anal action up close as he peaks from under the bed. Not only does he get a front-row view, but he also gets to feel every thrust as the bed vibrates, knocks and bangs.
We say fuck VR, this is the way to go for the ultimate immersive porn experience. We won't tell you how this sticky situation ends as you have to watch it for yourself. All we can say is three is a magic number!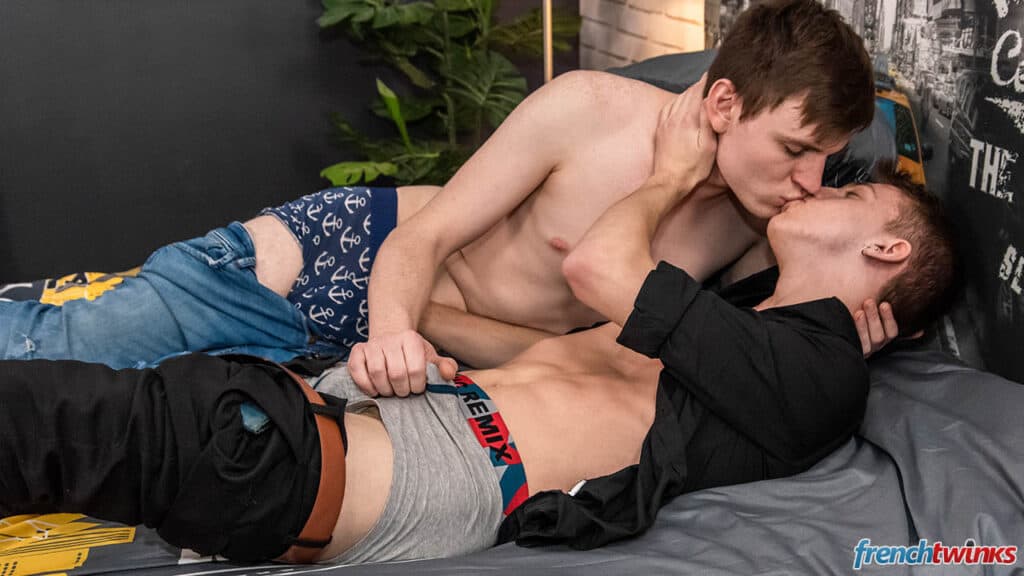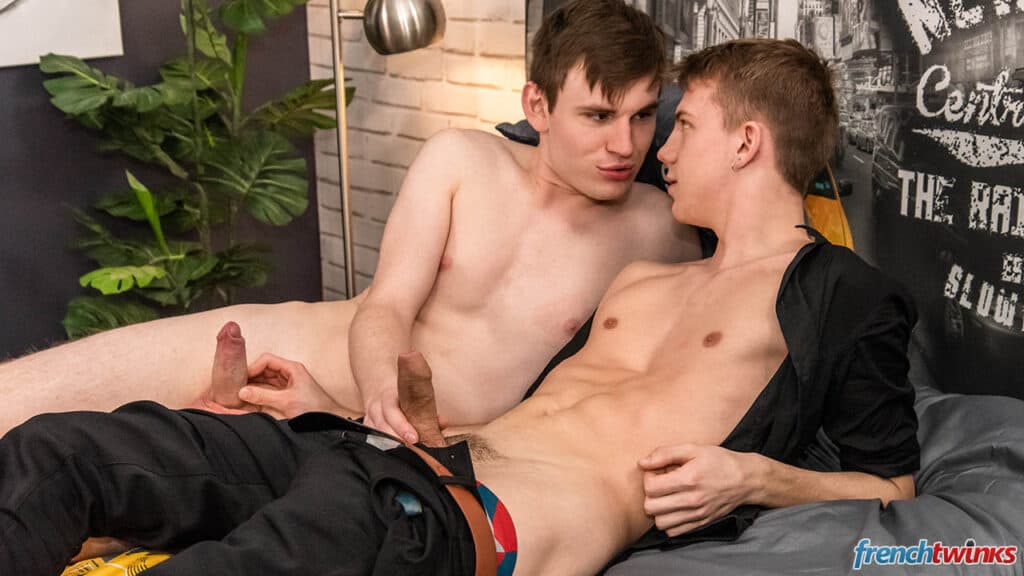 Will cheating boyfriend Lucas Bouvier get found out by Mathis Weber, as his lover is Arthur Dulac is under the bed?
What do you think? Let us know and get involved!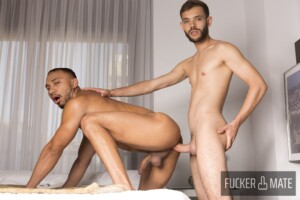 FuckerMate – Morning Lust with Tommy Dreams and Dani Brown Fuckermate's Columbian stud muffin Dani Brown has just woken up. Dani cannot stop thinking about his master fuck with Tommy Dreams. Lucky for us we are invited inside his head, and go back to the time when the duo hooked up. Tommy appears fully exposed
Read More »