French Twinks - Naked Twinks Content with Justin Leroy & Devin Lewis
So FrenchTwinks.com's always very fun to make English people speak in French and the French speak as an American guy, especially when it comes to guess signification of words like "balls" or "dicks". Justin Leroy faces Devin Lewis in a game where the goal is to translate anatomical vocabulary and to kiss the matching part on his opponent's body. 
For the first time in Naked Twink Contest the scores are equal and it's a 69 that will satisfy both winners. The two boys are very horny and enjoy being totally versatile to reverse the roles.
Let the battle commence Justin Leroy & Devin Lewis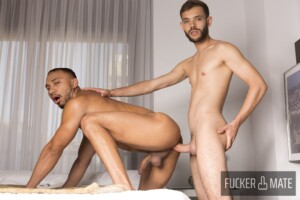 FuckerMate – Morning Lust with Tommy Dreams and Dani Brown Fuckermate's Columbian stud muffin Dani Brown has just woken up. Dani cannot stop thinking about his master fuck with Tommy Dreams. Lucky for us we are invited inside his head, and go back to the time when the duo hooked up. Tommy appears fully exposed
Read More »