Cockyboys -Sean Zevran & Rhyheim Shabazz Bareback
Rhyheim Shabazz is one of the leading on-screen powerful tops. His work and performances have gotten people's attention and they cannot get enough of him. His style is unique and never fails to deliver. He and Sean embrace on the bed as recounts a story of before he was a porn star. Mr. Shabazz always enjoyed watching someone called Sean Zevran. So everything has come full circle and now he gets to fuck him at cockyboys.com. Although this is not the first time they met and had sex! It is, however, the first time for cockyboys.com Previously they had filmed with each other of the back of a Grindr message.
So we know that these guys certainly have on-screen chemistry. Eager to get on with some seriously hot sex the pair kiss one another deep and passionate, and it all kicks off. You cannot blame Sean for wanting Rhyheim's massive monster meat all in his mouth. Sean grabs rhythms cock with both hands and devours every inch.  When something is that good anyone would want to take their time and enjoy it. As this hot suck session is in progress, Rhyheim reaches down and plays with Sean's eagerly awaiting hole. He plays with that hole like a shiny new fuck toy. Rhyheim then goes on to eat that hole like only he knows how! Seriously this man should give seminars on it 
And then on with the fucking…
After some more oral action, it is time for the ass fucking extravaganza to happen. Sean positions himself on all fours and prepares to be entered by the mighty Shabazz. He takes every inch of his partner's world-famous cock and enjoys it more the deeper it goes. After some intense deep pounding, Sean decides that he want to ride this big dick. As he bounces up and down, the pair are getting more and more into it. Sean moans with pure delight as his hole is pleasured by his massively endowed partner.
As the positions change, the intensity of this fuckathon is cranked up to one hundred. The climax is finally reached when Rhythm loads Sean's ass with a humongous load. This movie will leave you breathless, and hitting the replay button time and time again. We are now exhausted and we are going to head for a lay down!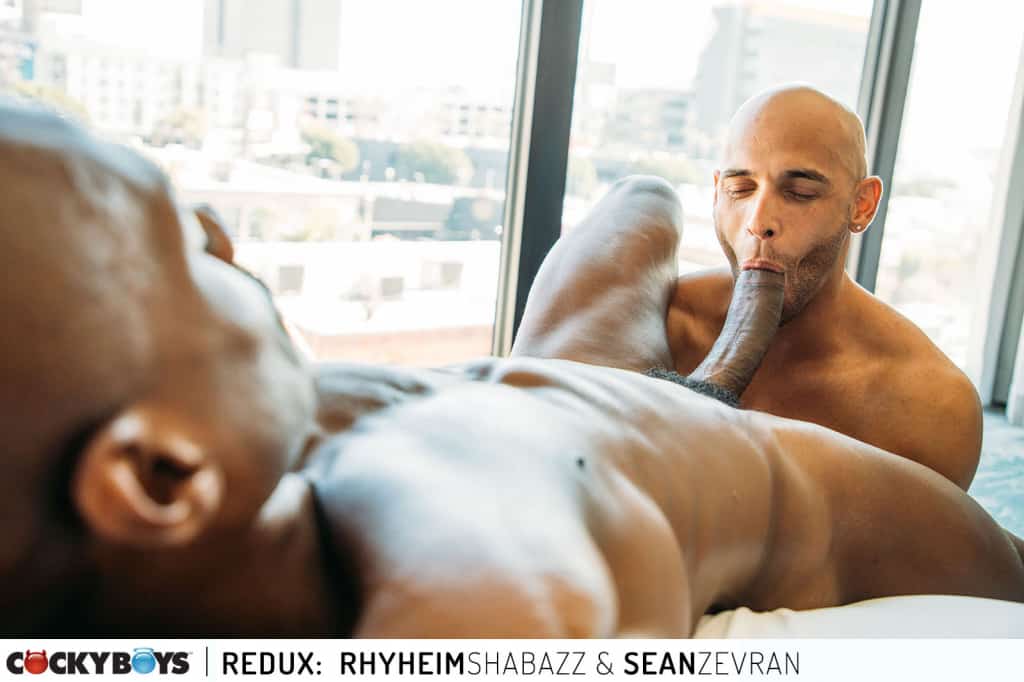 Rhyheim Shabazz Gives Sean Zevran the Big Dick Experience!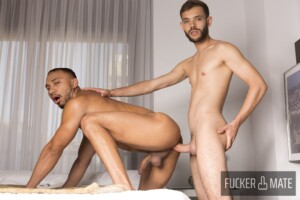 FuckerMate – Morning Lust with Tommy Dreams and Dani Brown Fuckermate's Columbian stud muffin Dani Brown has just woken up. Dani cannot stop thinking about his master fuck with Tommy Dreams. Lucky for us we are invited inside his head, and go back to the time when the duo hooked up. Tommy appears fully exposed
Read More »