Blonde Twink's First Time On Camera!
Timeo Blondel gets it from Mathis Weber at French Twinks
Timeo Blondel has just turned 18 and he's always wanted to be involved in a porno movie. So what better way to do it than with those naughty French Twinks. He's always been a fan of French Twinks as the production value is high, their content is hot and they have some of the hottest Twinks around. He's always had a thing for the award-winning Mr. Paul Delay. Today's session will be with the cute blonde Mathis Weber.
Two blonde twinks first take the time to get to know each other through passionate foreplay. Then they turn to fucking hard and exploding with pleasure in turn. Although Timeo's large diameter struggles a bit at first, Mathis will finally relax and get pleasure like never before.
Hot Blonde Timeo Blondel gets broken in by Mathis Weber!
What do you think? Let us know and get involved!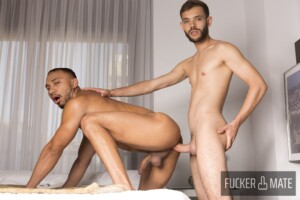 FuckerMate – Morning Lust with Tommy Dreams and Dani Brown Fuckermate's Columbian stud muffin Dani Brown has just woken up. Dani cannot stop thinking about his master fuck with Tommy Dreams. Lucky for us we are invited inside his head, and go back to the time when the duo hooked up. Tommy appears fully exposed
Read More »